Best Birding Binocular 2015
This year the list of contenders for the Bestbinocular for birdwatching was larger than ever with many coming very close, but I just felt that none matched the all-round strengths of the outstanding 8x42 Snypex Knight ED Binoculars:
Quality Image
Probably more than just about any other use, a superb image is a critical feature on a good birding binocular. This is so that you can enjoy the beauty of the birds in all their glory and also because this is an area where sometimes minute differences in plumage colorations can mean being able to positively identify a sub-species or not.
This Snypex Knight ED with it's achromat lenses, ED (extra low dispersion glass)and many other of the highest level optical components will certainly not let you down in this area.
Wide Field of View
As most of us know, having a wide field of view is another very important feature to most birders as it enables you to more easily find and then follow birds, especially the small faster moving ones! At 393ft wide at 1,000 yards these Snypex binocularsmay not have the widest FOV, but they are up there with some of the best birding bins in this area.
As well as these critical strengths, one of the main reasons I opted for the 8x42 Knight ED over the other contenders was due to their all-round quality and ability inevery area. Indeed they literally have no particular weaknesses. This makes them a very versatile instrument that will not only stand out in most types of birding situations, but many other areas as well.
 http://snypex.com/collections/knight-ed-binoculars/products/knight-ed-8-x-42-optical-binocular
  https://twitter.com/snypexoptics
https://www.instagram.com/snypexoptics/
https://www.facebook.com/snypexoptics
--------------------------------------------------------------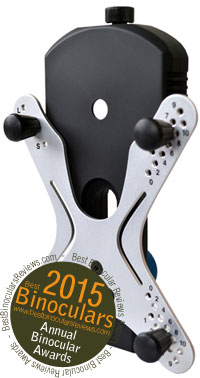 With the massive rise in the use of smart phones over the last decade, they have improved almost beyond recognition from the first rather simple devices in the early days. This improvement also includes their built in camera, which now can take photos every bit as good as many compact cameras on most models.
Thus if you are going to carry your phone about with you anyway, why not use it to take pictures of whatever it is that you are looking at though your scope or bins.
All you need is an adapter to fix the camera in place. Over the years, I have used a number of these and without doubt, one of the very best is the X-Wing from Snypex Optics that I have had with me since the start of summer and which I have tested on a number of devices.
With a metal base plate and secure rubber post fastening system, it is robust, holds the phone securely and it's unique design means it will work with almost any camera and binocular or spotting scope combination.
It is for these and indeed many other reasons why I have no hesitation in awarding it the award as the best Binocular & Scope Accessory that I have used in 2015. For more read the full BBR: Snypex X-Wing Universal Smartphone Adapter Review
http://snypex.com/products/snypex-x-wing-spa1-universal-smart-phone-adapter
 https://twitter.com/snypexoptics
https://www.instagram.com/snypexoptics/
https://www.facebook.com/snypexoptics
---
---
Leave a comment